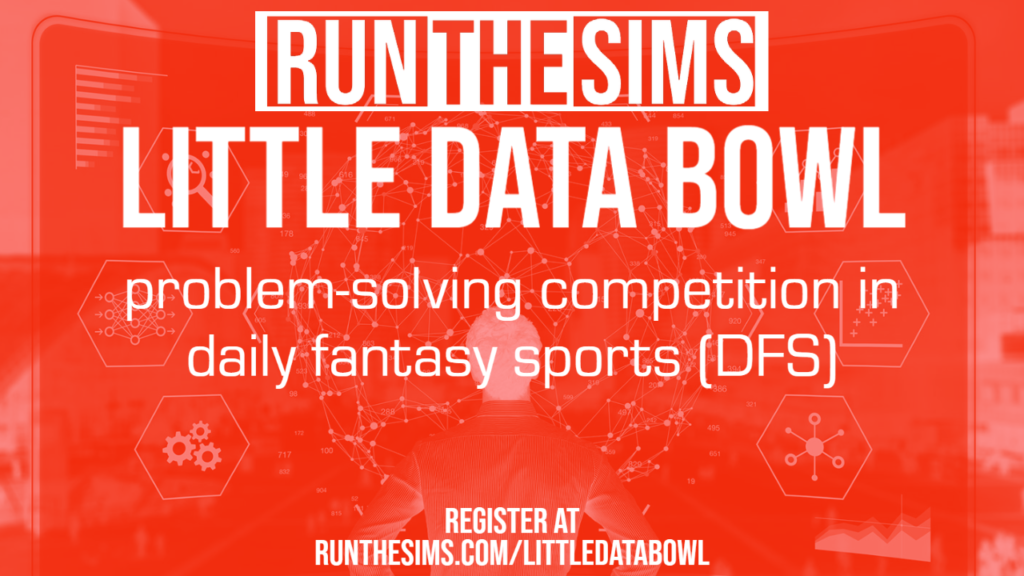 $1,000 Top Prize Payable as Scholarship or Cash for Winning Entry!
Winner: Aidan Hall, GitHub submission. $1,000 cash
2nd place: Anthony Gadaleta, Zip file submission. $400 cash
3rd place: Rob Megnia, Google Drive submission. $100 cash
Contest details and relevant files were shared via this Google Drive folder.
We're thrilled to share some exciting news with you all! The inaugural Little Data Bowl competition recently came to an end, and we're amazed by the innovative solutions submitted by our community of data enthusiasts. This competition tackled the complex issue of duplication in NFL Showdown Daily Fantasy Sports (DFS), and the contributions we received really raised the bar.
Here's a quick rundown of the top three submissions that earned prizes in the contest:
1. Aidan Hall: Aidan's submission featured a lineup creation simulator that cleverly used projected ownership to simulate contest fields of different sizes. The outcome? A significant boost in the prediction of product ownership alone – from a correlation of 0.42 to a remarkable 0.72.
2. Anthony Gadaleta: Anthony's submission introduced a predicted duplication rate model that utilized an Extra Random Trees Regression Model and Bayesian Bootstrapping. The resulting program provides estimated duplication rates for any given lineup, giving us a fresh perspective on duplicated outcomes.
3. Rob Megnia: Rob's work revolved around predicting the likelihood of lineup uniqueness. With an impressive degree of confidence at 80%, Rob's submission highlighted the strategic advantage of deploying completely unduplicated showdown lineups. Rather than predicting the number of predicted duplicates, Rob's work determines whether a lineup likely contains the characteristics needed to be unique.
We're beyond grateful for the community's hard work and dedication to making the Little Data Bowl a success. Your insights and creativity have added a new dimension to the world of sports data analytics.
As a token of our appreciation, the top three winners will walk away with a combined total of $1,500 in cash prizes and some Run The Sims swag!
Stay tuned for more exciting events and opportunities as we continue to push the boundaries of sports data analysis. Once again, thank you for being an essential part of the Run The Sims community.
Visit runthesims.com/littledatabowl to view these submissions.
Keep up the amazing work!
Justin Freeman, Co-Founder, Run The Sims, Inc.